So we had our first shower this weekend!! We wanted to do a co-ed one so our cool couple friends could be invited, and also our guy friends. We had a great time and it was a super fun shower (thanks, Mom!). We got some really nice presents and had fun putting them away this weekend. Everyone who was there, thanks so much! Here's some pics! Enjoy.
This is us with some cute stuff the Dawsons got us! Thanks guys. :)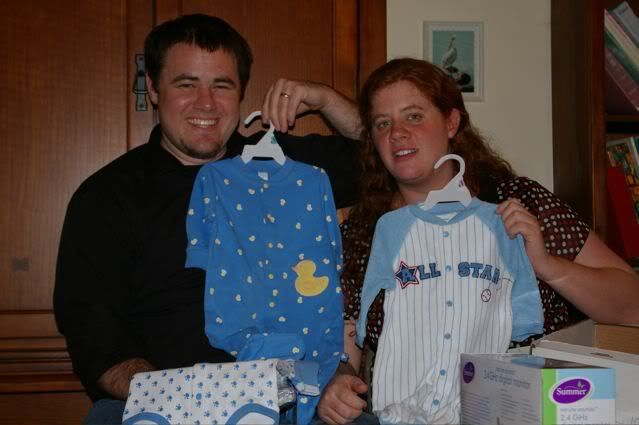 This is Dan and Scot being rowdy!! Some things never change, huh, boys?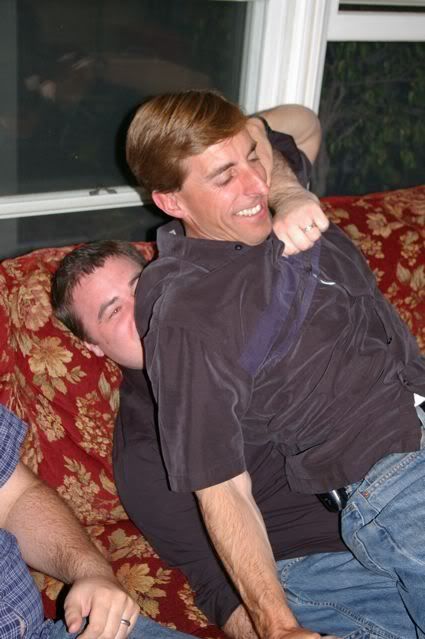 Here's our crazy friends who we love so much and have known forever!!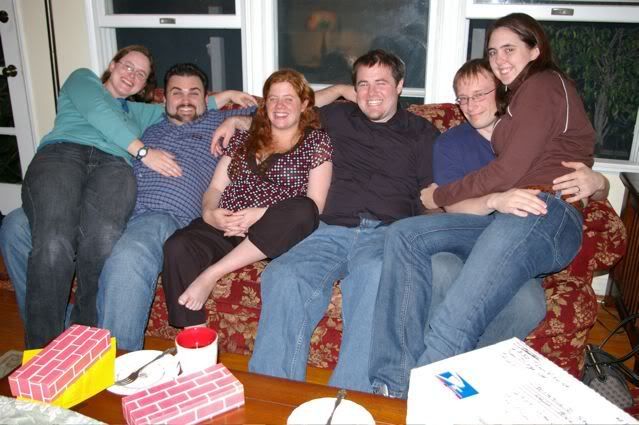 And here's Sarah and her Mom being cute!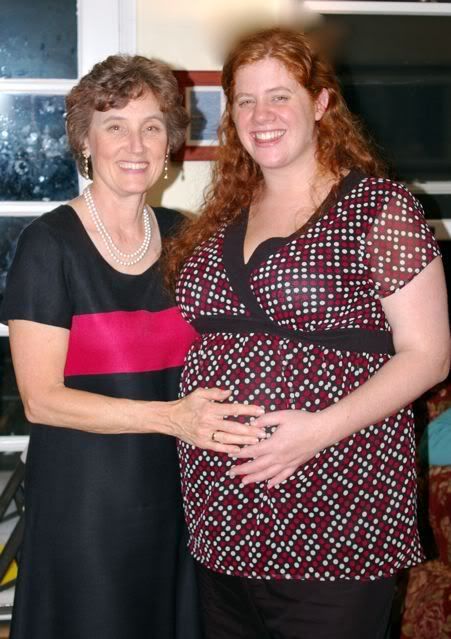 And here's one pic of some of our fun presents we got!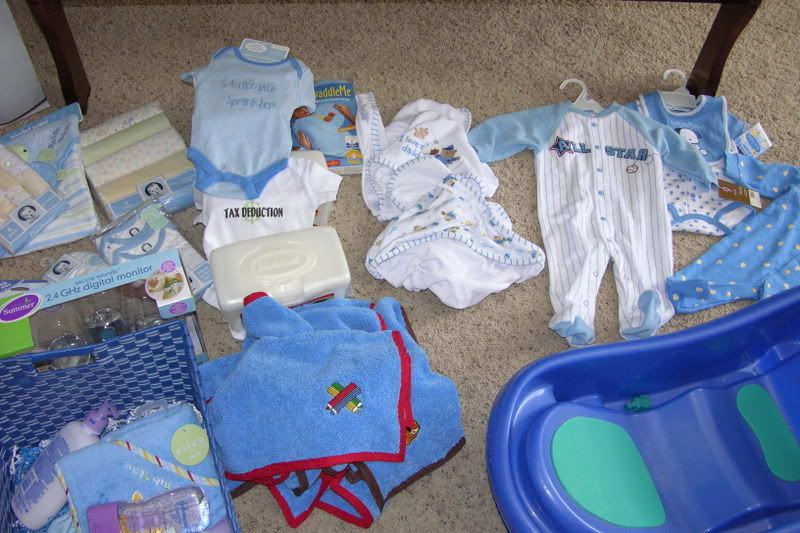 Thanks so much everyone! We loved all the gifts!
No big updates pregnancy wise. We saw the doctor last week, everything looks great. We go see her every two weeks now...and we're almost 30 weeks pregnant, which means we're 75% of the way there! Crazy!!
Thanks for reading!